Going Home to SM
All about finding a dream home – and a dream job – with SMDC.
AIYANA K. PERLAS
GREEN RESIDENCES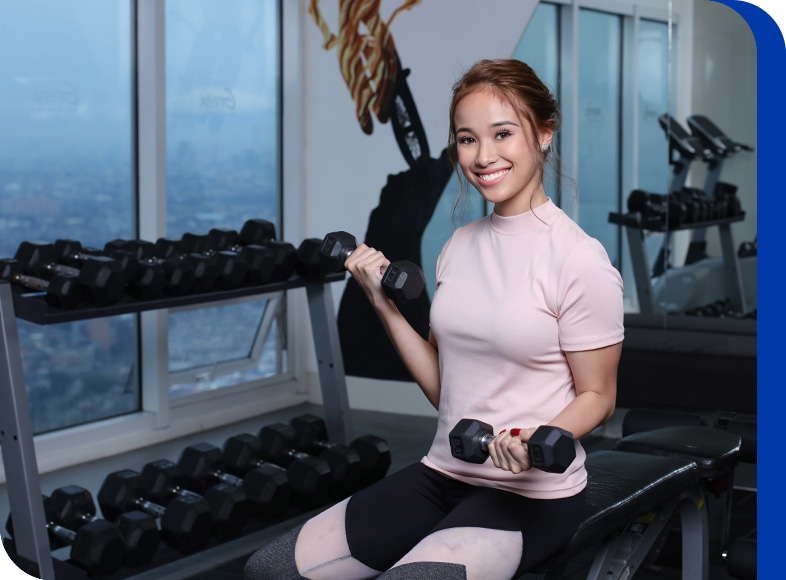 When Aiyana K. Perlas enrolled in a BS Psychology course at De La Salle University in Taft Avenue, her parents rented a unit at SMDC's Green Residences where she could stay during school days.
This would definitely save a lot of travel time from their family residence in Katipunan, Quezon City, and allow her to focus more on school. "College life can be very busy," she says. "But since I live right beside my school, things have become easier and less stressful."
Aiyana says that her biggest challenge was adjusting to living independently for the first time. "I missed not having my Mom and Dad wake me up in the morning, or my yaya preparing breakfast for me," she muses.
She has grown up from the experience, which she says has helped build her character to reach bigger goals in life." I now appreciate my family even more," she says, adding that she goes home to her parents once or twice a week."
More importantly, living at Green has allowed Aiyana to achieve a wonderful study-life balance. Green's study lounge allows students like Aiyana to concentrate on their lessons. She also loves the urban lifestyle in Green as "everything you need is right here – the grocery, drugstore, restaurants, and coffee shops."
During her free time, Aiyana like shopping, going to the gym, listening to music, and spending time with family and close friends. She recently joined the MYX VJ Search 2018, and has participated in the Star Magic Workshop in 2017. That's why she loves going to the gym and the pool area, and says that being able to work out every day is one of the pleasures of living in Green.
With that, her parents later decided to shift from renting to buying a unit of their own in Green Residences. "My parents chose Green Residences because of its location, tight security, amenities, and reputation," she says. "They are confident that I have a good place to stay while pursuing my college degree. And of course, it is a good investment."
More importantly, it is for Aiyana, "my home away from home."

AIYANA ON GROWING UP WITH SM
"I have always been an SM Baby. I remember my Mom would take me and my sister to Megamall when we were kids because it was nearest to our place. Of course, my favorite store back then was Toy Kingdom. It was heaven on earth for me and my sister."
"SMDC's Green Residences is such a big part of my life today. It is my home away from home. My parents and I are confident that I have a good place to stay while I am pursuing my college degree. Living independently has helped me grow and realize that I can do things on my own. This builds my character, which I need to be able to reach bigger goals in life."