Beyond Business at SM
The movers behind some of the country's best loved brands, their Entrepreneurship 101 stories, and growing their business with SM
JOHNLU KOA
CHIEF EXECUTIVE OFFICER, THE FRENCH BAKER, INC.
DIRECTOR, TEABROS CORPORATION (CHATIME PHILIPPINE FRANCHISEE)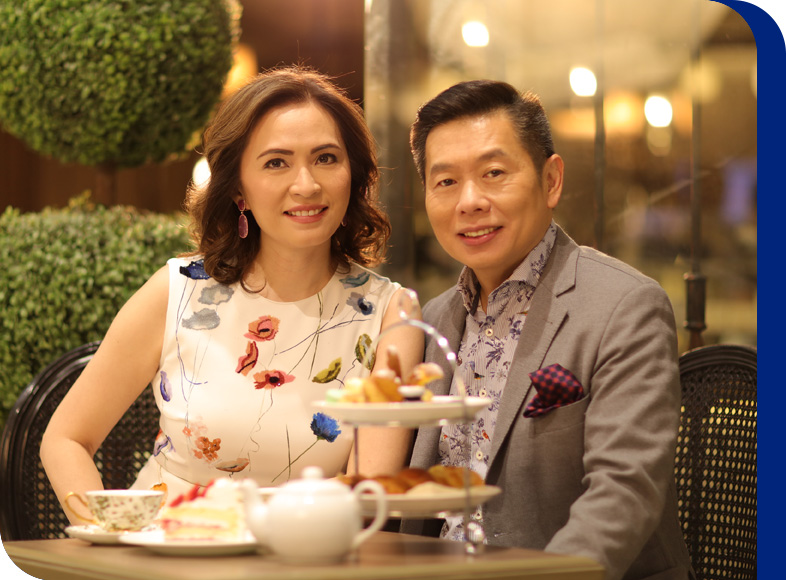 As a professor of marketing at UP Diliman, Johnlu Koa discovered in his marketing research that of all restaurant segments, there was a lack of French-inspired bakery restaurants in the mid-1980s.
It was also at that time that Johnlu was traveling to Paris, which he considers the most beautiful city in the world, every year. There, he was entranced by its world-class restaurants and bakeries, and trained with chefs, bakers and le boulangers.
With that, he thought of bringing in a taste of Paris – baguettes, croissants, and ciabattas – to the Philippines, and opened the first French Baker outlet at the Annex in SM City North EDSA in 1989.
While The French Baker started out as a bakery café serving sandwiches and pasta, as well as its signature breads, a visit from SM Founder Henry Sy, Sr. gave Johnlu a priceless business perspective.
"One day, Tatang Sy dropped by and told me, 'I think you will have a great future if you were to do fast food,'" recalls Johnlu. "He meant not just concentrating on breakfast and meriendafare, but food all day for Filipinos who would eat 3 to 5 times a day."
And as they say, "the rest is history. In 6 months' time, I was given a second store, a third store after 8 months, and a fourth and fifth store after 15 months. I was really lucky SM gave me that special moment to build my first shop at SM City North EDSA."
Today, thanks to The French Baker, the average Filipino now enjoys a wider variety of bread and pastries, chocolates, pralines and French macarons, as well as savory dishes and meals. After more than 25 years, The French Baker now has 63 branches spread all over the country.
In its 25th year, The French Baker evolved from a bakery into a full dine-in restaurant with The French Baker Salon de Thé, bringing in world-class teas, sweets, pastries, and savory dishes in delightful Parisienne interiors.
"SM is really very special to me because Tatang Henry Sy was close to my late father when they were in their teens," says Johnlu. But beyond that, "over the past three decades, working with SM has been a situation wherein they understand me, I empathize with them, and we give each other room to adjust in a day-to-day basis, as well as in new projects and everything else."
Johnlu and The French Baker have received many awards and citations over the years: the Agora Award for the Marketing Company of the Year in 1994, the Ten Outstanding Young Men (TOYM) Award in 1996 for Business Management/Entrepreneurship, the Emerging Master Entrepreneur of the Year by Ernst and Young in 2005, and The Asia Pacific Entrepreneurship Award (Outstanding Category) given by the Enterprise Asia Organization of Malaysia in 2014.

BUSINESS LESSONS FROM JOHNLU KOA
On The French Baker:
"I try to bring in my own experiences from abroad to The French Baker, and I think our clients can be assured that what we give you is the standard of Paris, the standard of Europe. Our ingredients – our coffee, chocolates, our butter – are sourced from the best of the world. And we make sure that our interiors, our flatware, our silverware, and furniture enhance the Parisienne experience."
On Working with SM:
"Business is like our children. As you grow, you learn how to walk, then you walk fast, and you think you're good. Then you'll walk faster, then you run, and then you trip, you fall, you bruise up, you get up, and then you learn to walk smarter. All these 29 years with SM has been a very rewarding experience for the business and myself."