Up North with SM
Inspiring SM stories from beautiful Baguio and the Cordilleras, the fertile farmlands of Isabela, and captivating Cagayan.
ZIG DULAY
FILMMAKER
PROVINCE OF ISABELA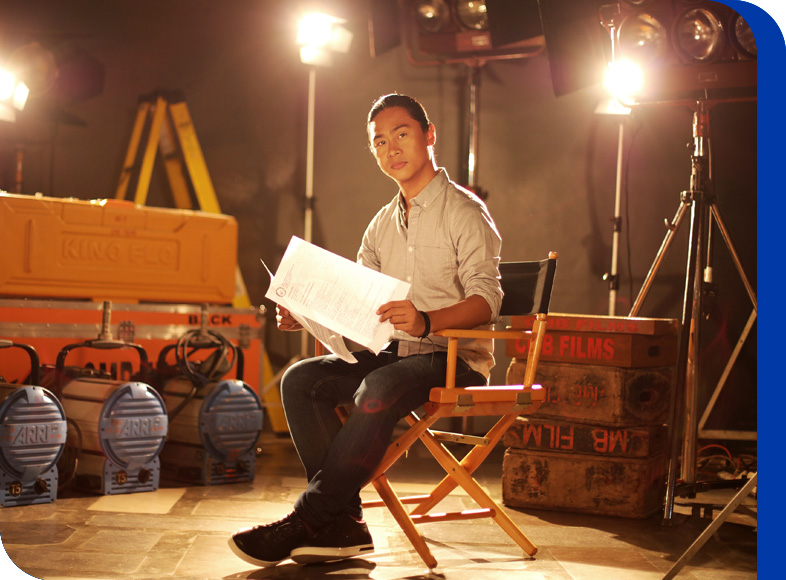 Every January, people from the 34 municipalities and 3 cities of Isabela flock to the provincial capital in Ilagan City to celebrate the Bambanti Festival, a rich tableau of parades, costume pageants, dance and cook-off competitions, and agri-ecotourism exhibits. The festival derives its name for the Ilocano word for "scarecrow" and the Bambanti has become the iconic symbol for the farming communities in Isabela which they protect.
Isabela, after all, is largely agricultural. It is number one in corn production, and the second largest rice producing province in the Philippines. Named after Queen Isabella II of Spain, it is a land of beauty and rich natural resources – fertile farmlands, forests and grasslands, and marine resources.
Isabela-born filmmaker Zig Dulay drew inspiration from life and his childhood experiences in his home province for Bambanti, his entry to the Sinag Maynila Film Festival in 2015. In the indie film, he beautifully tells the story of a poor family set in the backdrop of abundant green rice fields, capturing the essence of an Isabelino's life through casting a brilliant ensemble of actors and actresses led by Alessandra De Rossi, Shamaine Buencamino, and Julio Diaz.
Bambanti, which won Best Film awards at the Brussels International Festival of Films and the Ajyal Youth Film Festival, brought Zig back to his home province when it was showcased in special screenings at the SM City Cauayan cinema.
Zig says that he was nervous at first, but when school children came in busloads to pack the mall cinemas, "the experience was overwhelming. I could see that my audience easily connected themselves to the story, and my family was very proud of me.  I am grateful to SM for making this fulfillment as a filmmaker possible for me."
Zig was born in Santiago City, Isabela to a family of farmers, the 10th among 11 siblings.  He obtained his Bachelor's Degree in Communication Arts major in Journalism and minor in Broadcasting at the University of the Philippines in Baguio, and his Master of Arts in Araling Pilipino (Creative Writing and Film), at the University of the Philippines in Diliman, Quezon City.
During his stay in UP Diliman, Zig became a protégé of veteran screenwriter Armando "Bing" Lao, who is known for the "Found Story", a technique in scriptwriting, wherein real events and issues happening in the country are taken as an inspiration to build a story.
Zig's film career began in 2011 with his first full length film, Huling Halik (The Last Kiss). He went on to make more films, which garnered awards at the Cinemalaya, Sineng Pambansa, and Metro Manila Film Festival.
In 2016, his film Paglipay (Crossing), won the Best Picture in the ToFarm Film Festival. More recently, his film Bagahe brought home the Golden Cyclo award for the 24th Vesoul International Film Festival of Asian Cinema in France.

TALKING FILM WITH ZIG DULAY
"Filmmaking isn't just storytelling.  It should have a social realistic issue  so that it can open the mind of viewers on the issues of society."

"As a filmmaker I take every opportunity to work on quality indie films in the "found story" technique I learned from Armando "Bing" Lao.  I'm still working hard to hone my skills."

"One of the challenges of indie films is finding the right venue to showcase our films, as it strives to develop an audience. SM's support for filmmakers like myself is a big contribution for the local film industry."