Voices from the Visayas and SM
How creative talents from Cebu, Iloilo, and Bacolod have broken barriers in design and music, initiated culinary exchange and transformed an ancestral home into a world-class destination.
ALIENETTE COLDFIRE
SINGER
THIRD PLACE, FRANCE GOT TALENT, 2016
ILOILO CITY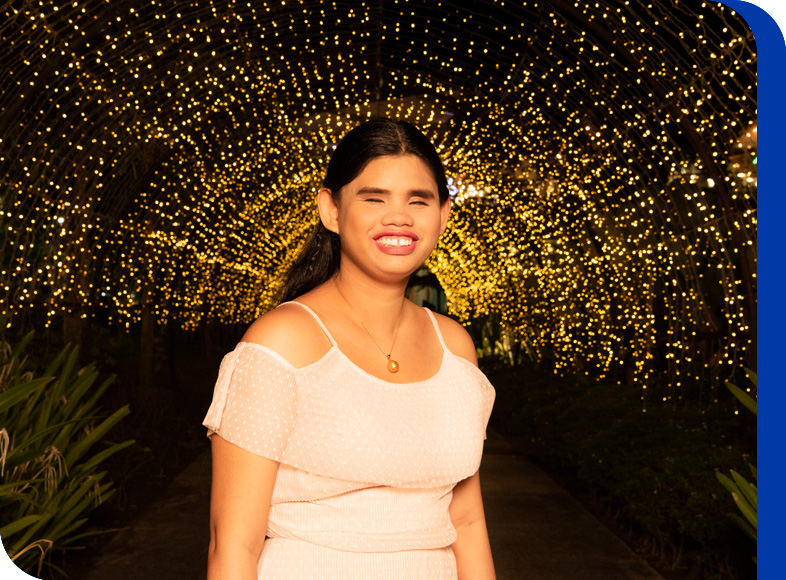 Iloilo – and the rest of Panay – is a junction over which Malay, Spanish, Chinese and American cultures have met in the course of centuries.  This stretches back to a rich pre-colonial culture, and the arrival of the settlers, the Malayans in 1212.
It is in this multi-cultural milieu that Ilonggo artists like Katchry Jewel Golbin, who is better known as Alienette Coldfire, has literally found her voice in her own unique style, and brought much honor to our country.
Alienette says that she was only two years old when her grandmother discovered that she could really sing and would teach her classical Filipino songs, and sing in small gatherings like family reunions and weddings.
At a young age, she was already exposed to singing competitions – from interschool classical singing competitions to nationwide pop singing searches.  As far as she recalls, her first performance at SM was when she auditioned for GMA's Pinoy Pop Superstar when she was only 14.  And then, she became an overnight sensation after a video of her singing Mariah Carey's I'll be There also at SM City Iloilo went viral.
It was Alienette's passion for the French language and singing that led her to join France Got Talent in 2016. She had earlier enrolled in French as a course elective in college and learned the language in three years through blogs and online communities. And when she heard Edith Piaf's La Vie en Rose, she found it so unique she wanted to learn all other French songs.
Alienette captivated the show's judges and audience for her singing talent and voice, proficiency in speaking French, and for not giving up on her dreams. She drew tears for her rendition of I Dreamed a Dream from Les Misérables in the eliminations and earned a spot in the finals after she sang Les Moulins de Mon Coeur (The Windmills of Your Mind). Alienette brought much honor to our country when she went on to place Third in the 11thseason of France Got Talent.
"I sing in different genres and languages to convey the idea that music is universal, boundless, diverse," says Alienette. "We may have different nationalities, but to music, we're all but citizens of the same small world.  People may identify me as a blind singer, but to me, I'm a singer who happens to be blind."

WHY BECAUSE YOU LOVED ME IS ALIENETTE'S SONG FOR SM
"SM has played a big part in every stage of my life. As a kid, going to SM would be my reward for being a good girl. It was at SM where I felt my parents' desire to educate me as they took me around the mall, describing to me every object a normal kid is supposed to identify.
In my teenage years, SM never failed to reunite me with old friends and to introduce me to new ones. Spending time with my friends at SM gave the sense of freedom I needed to remind myself that I truly live.
To this day, SM is my home away from home. When I'm at SM, I can only think of things which give me love and positivity.
I will forever be grateful to the part SM has played in my life. SM is one of the places where I started to get to know the world, to dream, to explore the things around me, to learn, to unleash the artist in me, and most importantly, to be a better person."