SM'S MINDANAOAN TAPESTRY
SM stories celebrating family, art, and food woven from beautiful multi-cultural Davao, Cagayan de Oro and General Santos
SHAMCEY SUPSUP-LEE
OWNER, PEDRO 'N COI, INC.
GENERAL SANTOS CITY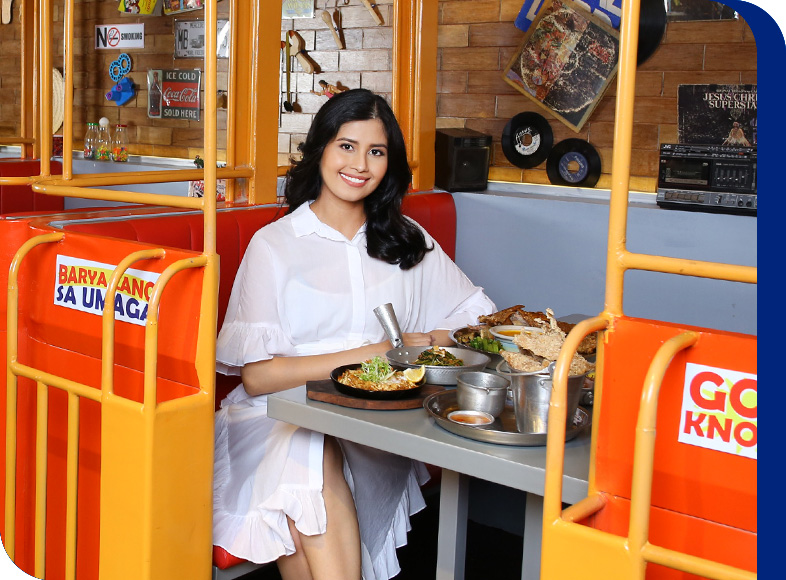 General Santos City is the center of trade, commerce and logistics in the SOCCSKSARGEN growth area, which also includes the provinces of South Cotabato, North Cotabato, Sultan Kudarat and Sarangani, as well as the city of Cotabato.
A highly urbanized first-class city, it is the Tuna Capital of the Philippines, the southernmost port city, and the site of an SM mall. It is also the gateway for tourism and culture in the region with its proximity to Lake Sebu, the home of the T'boli people famous for their exquisite t'nalak woven fabrics, beadwork and brass ornaments.
Shamcey Supsup-Lee was three years old when her family moved to beautiful GenSan, where the talented young girl became a valedictorian in grade school and salutatorian in high school. She then studied in Manila, graduated magna cum laude with an Architecture degree from the University of the Philippines, and topped the Philippines' Licensure examination for architects with a board rating of 86.60% in June 2010.
But the bright young girl also grew into a beauty and there was a lot of excitement in GenSan when Shamcey was crowned Binibining Pilipinas-Universe in 2011. She then went on to represent the country in the Miss Universe competition, where she was named 3rd Runner Up.
When Shamcey, who also hosted shows on television, married Lloyd Lee in 2013, the young couple wanted to find a common business they could work together with. At that time, they were both helping in their respective families' businesses – her mother was into project management, while Lloyd's family was into textiles, and wanted to have more time together.
Since they both loved eating, the first thing they thought of was food, and that's how Pedro 'n Coi started.
The concept of Pedro 'n Coi, which was launched in 2015, revolves around the lives of Pedro and Coi (Lloyd and Shamcey) and Pinoy Transportation. The restaurant, which serves comfort food, has three elements: the sari-sari store of Lloyd's grandmother where he would eat chichirya; Shamcey's ancestral house in GenSan; and the iconic Pinoy jeep.
The brand later gave birth to Tambayan ni Pedro, a fast food concept that serves affordable plated meals. Shamcey and Lloyd also recently opened Scott Burger, a take-off from the buy one, take one American burger brand in LRT stations started by her uncle.
Today, Pedro 'n Coi has 7 branches, and Tambayan ni Pedro has 4 outlets, including those in SM City Manila, SM City North EDSA, and their first restaurant out of Manila at SM City GenSan, Shamcey's hometown.
Shamcey, who worked briefly at the SM Development Corporation, says that she and Lloyd have always been inspired by the SM story, and look forward to growing with the company, and serving more customers in years to come.