Beyond Business at SM
The movers behind some of the country's best loved brands, their Entrepreneurship 101 stories, and growing their business with SM
THE STANDARD HOSPITALITY GROUP
JOHN CONCEPCION, PRESIDENT AND CEO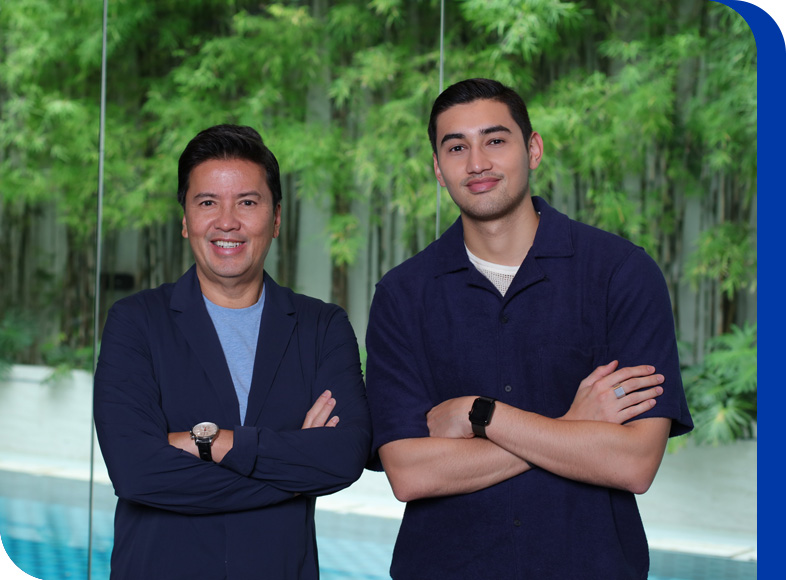 John Concepcion has always been in the food business, but from the consumer goods side. Starting his career as an Operations Manager in the family-owned and managed Swift Food, Inc., he then became President and COO of Selecta Dairy Products, and RFM Corporation's Milk and Juice Division. John is currently the Managing Director and CEO of Unilever RFM Ice Cream.
In 2011, confident with years of experience in the Food & Beverage industry, he ventured into the restaurant business and set out to create a separate company, the Standard Hospitality Group.
"About 7 years ago, I was frustrated I could not find a good casual dining restaurant," he recalls. "I went to Japan, discovered the single-dish concept, and fell in love with katsu."
John then "went back to Japan with my partner Gerry Santos and searched for someone who can teach us. On our last day and our last store, we found Kazuya, and created the Yabu brand."
He then shared the single-dish concept with other potential partners, but they did not seem to understand. John then met Steven Tan and he loved the idea.
"SM believed in us and our vision and gave us a prime location even we were untested," says John. "SM has always been supportive, always seeing the big picture. That's why our maiden branches have been with an SM mall."
The first Yabu restaurant opened at SM Megamall in 2011, and it was packed. In the next three months, they expanded the store. By July 2014, Yabu sold its one millionth katsu, and today, is the country's leading katsu restaurant.
In 2014, the Standard Group partnered with the globally-recognized ramen brand Ippudo, which is dedicated to serving a wide variety of authentic ramen. Ippudo Ramen opened its first outlet in the Philippines at Mega Fashion Hall in the same year. By October 2016, Ippudo had sold 500,000 bowls of ramen, and has grown to become the brand's best operator globally.
In December 2016, the first Mighty Quinn in the Philippines opened at Mega Fashion Hall. New York-based Mighty Quinn Barbecue combines and applies noted barbecue techniques onto a medley of beef, chicken and pork. The dance of seasoning, spicing and smoking results in meats that are telling of Americans' fundamental southern barbecue flavors.
John attributes the company's growth to "focus, investing in systems and people, and being consumer-oriented." Of course, there is the group's single-dish concept, as well as a robust business planning process patterned after multinationals' systems. They also hire "high-caliber people not just from the restaurant business but from FMCGs to bring in the discipline of doing things right the first time."
Today, the Standard Group, with its partnership with SM, continues to create memorable dining experiences through single-dish concepts, paired with unparalleled hospitality.

JOHN CONCEPCION'S RECIPE FOR SUCCESS
"For our guests, we make them feel they are in Osaka, Fukuoka or New York – getting the best katsu, ramen or slow-smoked  briskets, and being treated like they are in a five-star hotel for under 10 dollars."
"We want to set the standard when it comes to food and service. That is why we call ourselves the Standard Hospitality Group."
"We want to provide an environment for people passionate about food and hospitality to thrive and grow, achieve their own dreams, and provide for their families."