Faith, Food, Family and SM
Food and art from the Culinary Capital of the Philippines, heritage cuisine from Bulacan, eco awareness from Olongapo, and how they have found their place in SM
ANGELEE CLAUDETT DELOS REYES

MISS EARTH PHILIPPINES 2013
OLONGAPO CITY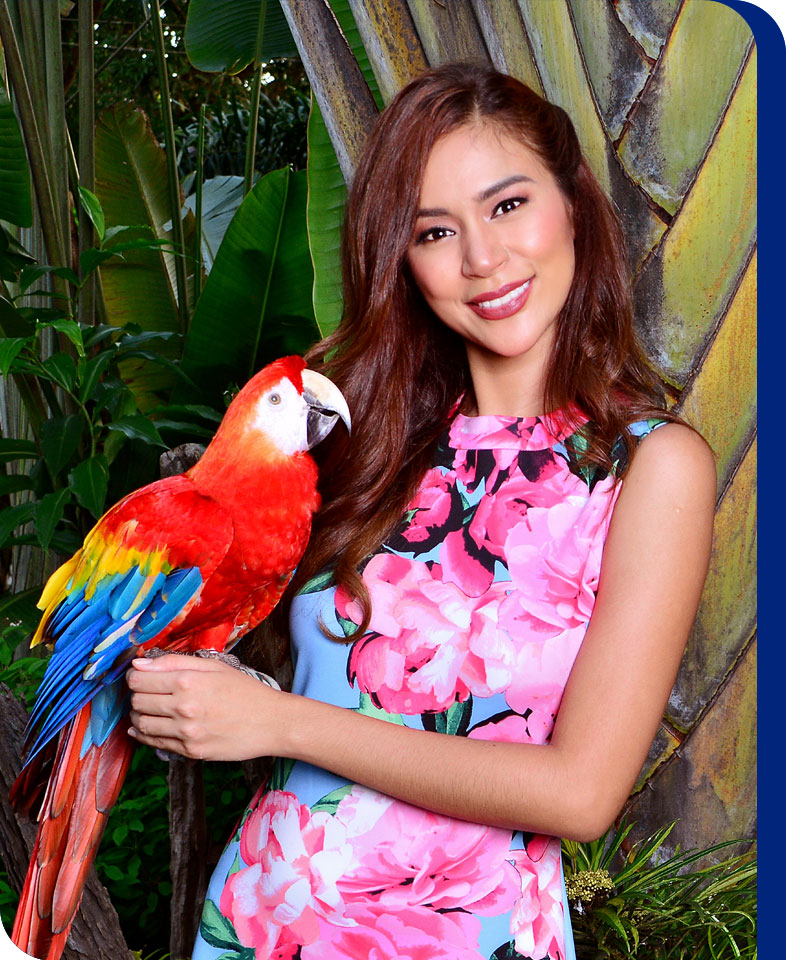 Situated in the southern part of Zambales, and the northwestern interior of the Subic Bay area, Olongapo's deep water harbor, surrounding mountains, and strategic location have made it a prized port and naval settlement for many years.
It was the site of the US Naval Facility in Subic for quite some time, and after it was turned over to the Philippines, then Mayor Richard Gordon worked for its conversion into a Freeport, and transformed it into a prime industrial and tourism zone.
A city known for its innovative method of urban management, it is also known as an ecological haven with its rainforests, as well as theme parks that celebrate nature like the Magaul Bird Park, Ocean Adventure, and Zoobic Safari.
As Miss Earth Philippines 2013, Angelee Claudett delos Reyes, is not only happy with her hometown's clean beaches and rainforests, but also how it started waste segregation and color coding in the country, and led the way to better living and a healthier environment for its people.
Through the Miss Earth Foundation and Carousel Productions, Angelee was able to learn "how simple acts can impact the environment and ecosystem as a whole."
Angelee recalls that her batch was active in Elementary School Tours, where they taught basics on how to take care of the earth through storytelling, songs and games. She even composed an environmental song after the super typhoon Yolanda inspired by Michael Jackson's Earth Song.
As Miss Earth Philippines, she has participated in SM's Eco Bag campaign, and continues to be involved in SM programs as a host and earth ambassador. She admires SM for its environmental campaigns and for working to build better communities.
Angelee also loves shopping at SM, and because of her tight schedule, makes a list "so I can be sure I get everything I need from health, fashion, beauty, and even gifts!" She also adds that as a foodie, SM Markets and SM Eats "are so convenient. SM's really got it all for me!"

TOGETHER, LET'S SAVE THE EARTH
With Simple Environment-Friendly Tips from Angelee
Conserve Water.
Use reusable tumblers and metal straws.
Get or order what can only be consumed.
Don't use straws.
Recycle boxes, and make them into pencil cases, bookmarks or anything useful at home or at the office.
Purchase items with big containers that may last long and can be reused.
Plant trees.
In short, REDUCE, REUSE, & RECYCLE!