Growing Up with SM
Talented, young achievers talk about their hopes and dreams, and fulfilling them with SM.
KESZ VALDEZ
2012 INTERNATIONAL CHILDREN'S PEACE PRIZE AWARDEE
CHAMPIONING COMMUNITY CHILDREN FOUNDER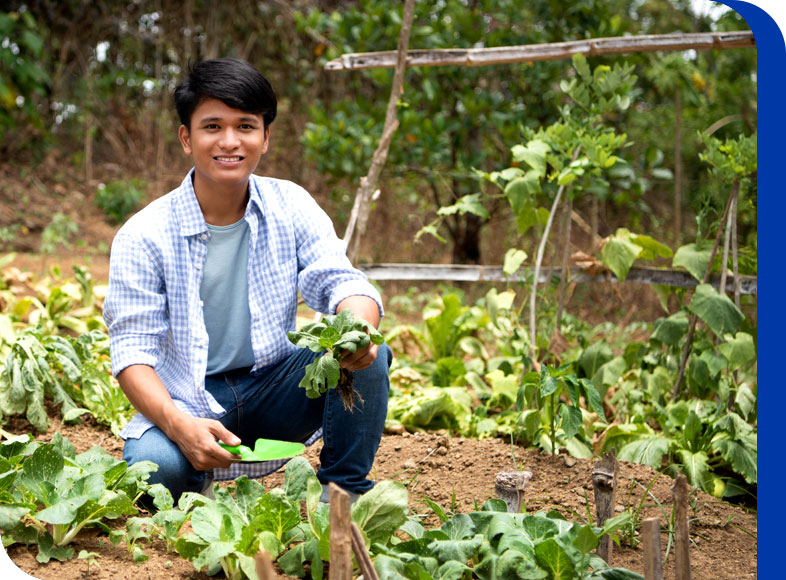 In 2012, Kesz Valdez, was awarded the International Children's Peace Prize in The Hague in the Netherlands for bringing his message of hope, love, and education through the Championing Community Children (C3) youth organization he founded.

The first Southeast Asian to receive this honor, he was warmly welcomed back in Manila with a homecoming at the SM Mall of Asia. Since that time, he has been working closely with SM bringing his message of hope to less fortunate children.

"SM has been a very good friend of C3 since the start, and they have been very helpful and willing to support the group," he says. "One of the projects we collaborate in is Project TLC in December where we give gifts of hope – and toys from SM – in their malls."

Another of his platforms is to teach children proper hygiene, nutrition, and their rights.  "I like to help children for this is my calling," says Kesz. "Helping others makes me happy." To date, has helped more than 10,000 children in his community.

More than that, his own story serves as an inspiration to other young men and women who have suffered setbacks, yet chose the high road to help others and make a difference.

Kesz escaped from his abusive family at the age of four and lived on the streets. Badly injured in a fire, he was rescued and adopted by a mentor and then sent to school.

Instead of having a celebration for his seventh birthday, Kesz's wish was to "give gifts to other children." And that was the start of something extraordinary – and since that time he has been giving hope and showing street children they can transform their lives and inspire others to do so as well.

Kesz, who just graduated from high school, will continue to champion the causes of children as he begins his college studies in the Netherlands.