Heroes, Heritage, History and SM
Inspiring stories of how past and modern day heroes from Cavite, as well as amazing artists and public servants from Rizal work to make this world a better place
CONGRESSWOMAN CHIQUI ROA-PUNO
DEPUTY MAJORITY LEADER, HOUSE OF REPRESENTATIVES
REPRESENTATIVE, FIRST DISTRICT OF ANTIPOLO CITY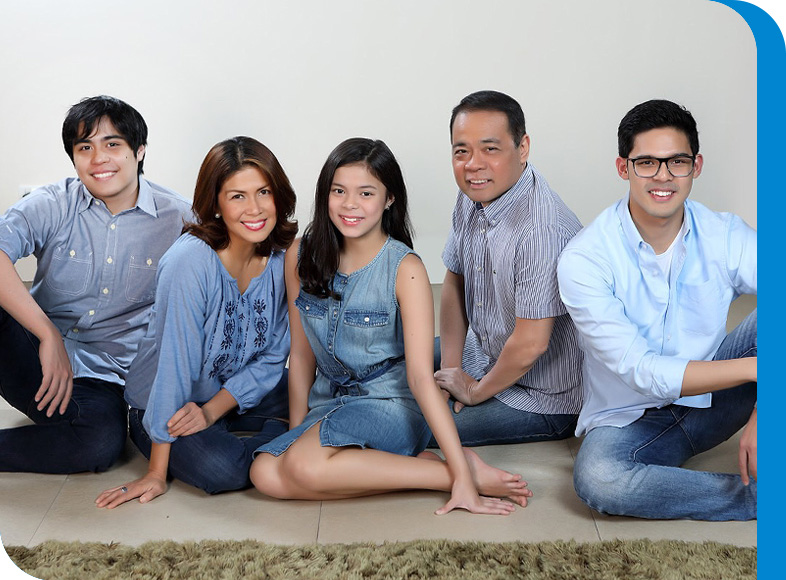 Antipolo City is known as the Pilgrimage Capital of the Philippines, where thousands of devotees flock to the Cathedral to venerate the miraculous image of Our Lady of Peace and Good Voyage. Located on the slopes of the Sierra Madre range, its cool climate, forested hills, mountain springs and scenic view of the metropolis also make it a favorite tourist destination.
A growing urbanized and industrialized city with Masinag – the site of an SM mall – as its Central Business District, Antipolo has retained much of its rustic charm despite its development.
As Representative of the First District of Antipolo City, Congresswoman Chiqui Roa-Puno is a health advocate who authored the National Integrated Cancer Act, champions the cause of persons with disabilities (PWDs) by ensuring they are given free PhilHealth coverage, and has filed a total of 89 measures, the most notable being the recently enacted Mental Health Law (Republic Act 11036).
She works closely with SM for her health and wellness advocacies like her Libreng Zumba program with SM City Masinag as the venue for many of these sessions. SM is also the venue for her district's Passport on Wheels project with the Department of Foreign Affairs, and with education as another priority, "we are grateful to SM Foundation for the school buildings they gave two of our barangays."
Chiqui's relationship with SM, however, goes back much earlier, when as a child, she remembers "going to SM to buy school shoes or the nice shoes I had to wear when I was a flower girl. I remember sales people calling out shoe sizes and shoe boxes dropping from the ceiling. I vaguely remember the exhilaration I felt just being surrounded by all those shoes and then going home with a pair."
Growing up, she also remembers "performing a ballet number once at SM Cubao with my classmates at the Effie Nanas School of Ballet. By then I was about 10 or 11, and was fully aware that SM was more than just a shoe store."
When Chiqui, a magna cum laude graduate of the George Mason University in Fairfax, Virginia started her career in broadcasting in 1993, "SM was part of those 20 plus years, by dressing me up whether it was in the studio doing the news or on location for the many programs I've hosted."
As wife to former Deputy Speaker Roberto "Robbie" Puno and mother to three children, Randy, Nick and Sabrina, Chiqui says that SM has also been part of her family.
"My older boys, who are 23 and 24 still remember when Toy Kingdom first opened, and they grew up looking forward to their annual birthday shopping as well as helping me with my Christmas lists," she says. "My youngest girl who is 11, used to play hide and seek behind the racks and rows of hanging dresses while I chose outfits."
"SM was part of their childhood as it was of mine," Chiqui adds. "Now that they are older, SM's IMAX Theaters are among our favorite places for family bonding."