Heroes, Heritage, History and SM
Inspiring stories of how past and modern day heroes from Cavite, as well as amazing artists and public servants from Rizal work to make this world a better place
EFREN PEÑAFLORIDA JR.
CNN HERO OF THE YEAR, 2009
FOUNDER AND HEAD, DYNAMIC TEEN COMPANY, INC.
CAVITE CITY, CAVITE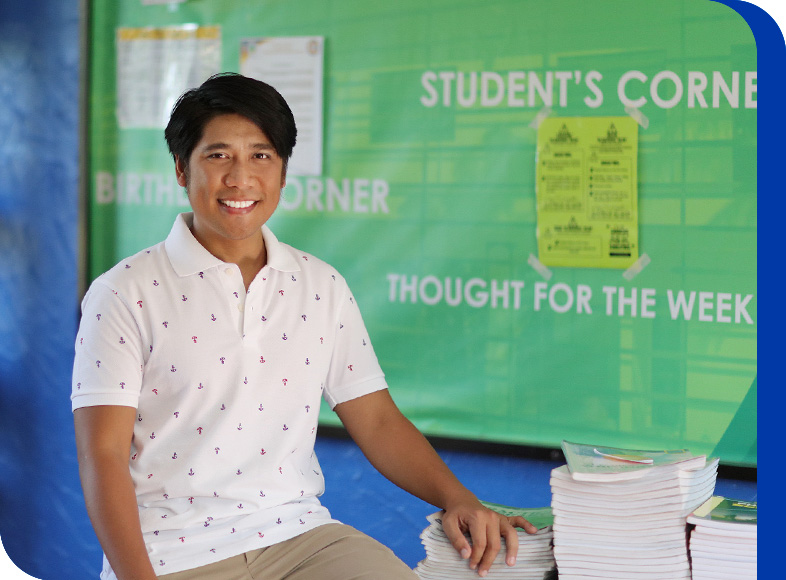 The province of Cavite is known as the birthplace of Philippine heroes who have shaped our history.  Today, it continues to mold modern day heroes, who have chosen to become part of the revolution to make this world a better place.
Most inspiring of all is Efren Peñaflorida Jr, who made Filipinos proud when he was named CNN Hero of the Year in 2009, as part of the news network's program to honor individuals who make extraordinary contributions to help others.
Rising above his family's poverty, Efren started a youth group at age 16 aimed at diverting students from street gangs towards community activism and personal development.  The Dynamic Teen Company started as a friendship club with an aim of providing youth awareness projects, talent and self-development activities, and community services.
"Serve, serve well, serve others above yourself, and always be happy to serve," Efren tells his co-volunteers. "You are the change that you dream as I am that change that I dream, and collectively, we are the change that the world needs."
In partnership with Club 8586, they eventually pioneered the idea of the "pushcart classroom" wherein pushcarts are stocked with school materials to recreate school settings to teach children from the slums. Today, the Kariton Klasrum has grown and become an eco-friendly school building.
SM has been a partner since 2001, providing venues where the group can showcase its talents and create awareness for its advocacies.  This includes events like DTC's Kariton Revolution campaign, its Pangarap Na Pasko Christmas Gift Giving Program, and 2009 CNN Heroes Homecoming at the SM Mall of Asia Music Hall, which promotes heroism and good values among Filipinos.  
When not working for his group, Efren is an avid SM customer. "I like its convenience," he says. "Its location is strategic and is a place where customers can easily access services and products they need."
More than that, "SM is a place of delight, especially for children.  I believe SM brings joy and maintains good spirits in each family it touches. It is a place where families can create happy moments and memories."

THE HERO IN EFREN PEÑAFLORIDA JR.
Efren's Acceptance Speech at the CNN Hero of the Year Gala
"Our planet is filled with heroes, old and young, rich and poor, man and woman, of different colors, shapes and sizes. We are all one great tapestry. Each person has a hero within, you just have to look inside you, and search it in your heart, and be the hero to the next one in need."
Efren's 60th Anniversary Message for SM
"With your services, many families, organizations and communities have gained a lot.  You have touched lives more than you can imagine. May this milestone provide you with more opportunities to reflect on what you have accomplished in the past and to look forward to what you can accomplish more in the future. We pray that for the next 60 years, your company would grow even more and touch even more lives."